OSILUB: an industrial facility entirely dedicated to regenerating used engine oils into base oils.
Osilub, through its patented 'thin-film vacuum distillation' process, re-refines used mineral oils into base oils and regenerated petroleum products with favourable environmental, economic, and social impacts.
Osilub responds to a sustainable development issue in accordance with European Directive 2008/98/EC of 19 November 2008 which stipulates the priority of recycling.
Whether it concerns national or international exchanges, Osilub is a leading expert in the regeneration of used lubricating oils into base oils
All lubricating engine oils.
Osilub services:
Logistics: Osilub organises and charters all transport, in France and internationally, by road and sea.
Quality control: Each product meets strict specifications and guarantees. Each product is sampled and analysed before shipment to ensure compliance.
Customs: Osilub is a Bonded Factory and supports its customers in all procedures and formalities.
 
OSI 100 (SN 100) is used as an environmentally-friendly bunker diesel. It is also used in the entry-level lubricant industry as well as in the coating of green manure.
OSI 100 (SN 100) characteristics:
Cleveland flash point ≥ 180 °C

Water content ≤ 200 mg/kg

Kinematic viscosity at 40 °C: 15.0 to 21.0 cSt
OSI 150 (SN 150) is a base oil used as a substitute raw material. OSI 150 is a benchmark in the lubricant and additives markets. It is also used in civilian explosives and to tan leather.
OSI 150 (SN 150) characteristics:
Cleveland flash point ≥ 180 °C

Water content ≤ 100 mg/kg

Kinematic viscosity at 40 °C: 28.0 to 32.5 cSt

Kinematic viscosity at 100 °C: 4.95 to 5.59 cS
OSI 935 is a fluxing agent constantly maintained at 180 °C which:
Regulates the final product's elasticity

Saves energy because it does not need to be heated

Responds to ten-year guarantee requests
OSI935 characteristics:
Cleveland flash point ≥ 240 °C

Dynamic viscosity at 50 °C: 1,000 to 4,000 Cp

No water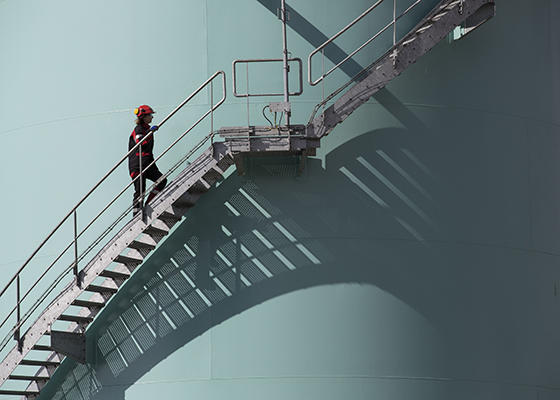 120 000 tonnes
treatment capacity/year