Activated carbon to filter polluting emissions
To support the ecological transition, manufacturers and environmental stakeholders are adopting increasingly strict measures to comply with the emission levels imposed by the regulations in force (BREF, Reduction of Releases of Hazardous Substances into Water Bodies, etc.). To support them, SARPI offers an activated carbon filtration service for water treatment and air treatment.
Plug & Sorb is a turnkey service: ready-to-plug filters containing high-performance activated carbon to filter emissions into water and air. Plug & Sorb offers a complete range of filters and activated carbon as well as a solution adapted to any type of flow.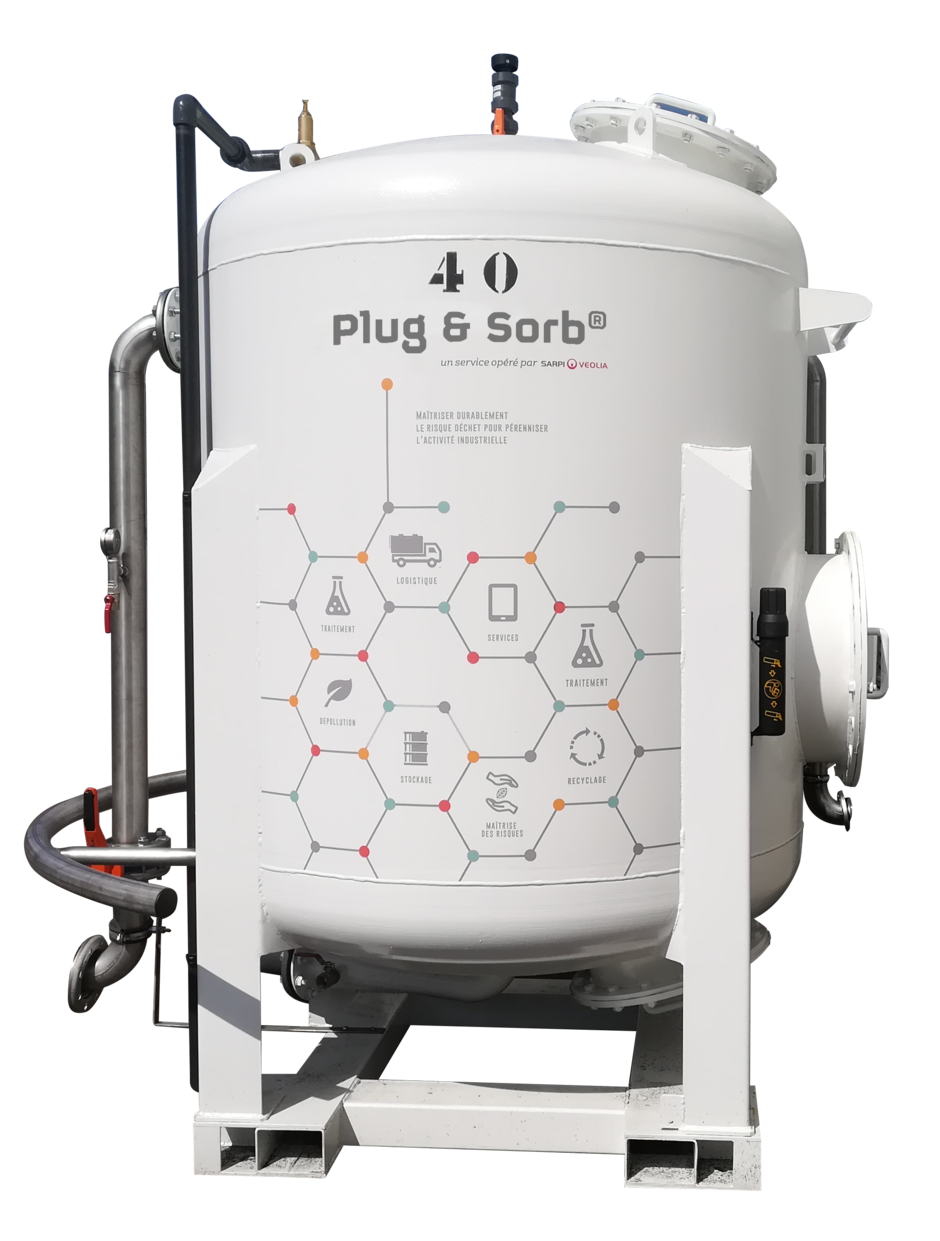 Water treatment
Wastewater, process water, or rainwater treatment
Leachate treatment
Groundwater treatment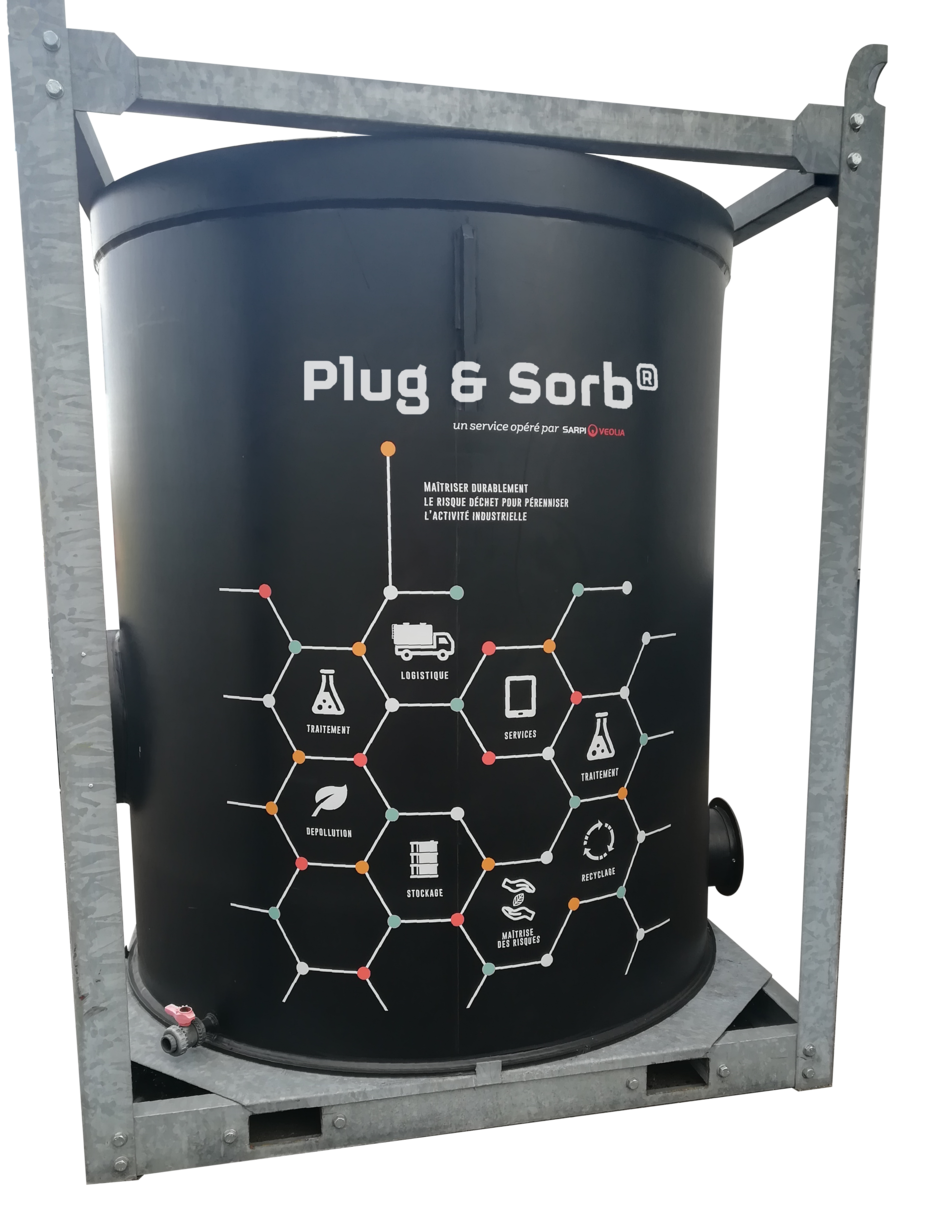 Air treatment 
Toxic emissions treatment
VOC capture
Odour treatment
Biogas treatment
Already used by SARPI, whether in treatment facilities or by pollution control teams, activated carbon can capture a wide variety of pollutants in varying concentrations: organic compounds (TOC, PAH, AOX, BETEX, halogens, heavy metals, hydrogen sulphide H2S, siloxanes, etc.).
Three reasons to choose Plug & Sorb:
- Take advantage of a user's expertise
- Solutions for recycling or treating saturated activated carbon, even the most contaminated
- Assurance of full traceability and treatment compliance in the management of saturated activated carbon.
Plug & Sorb, a turnkey service
Plug & Sorb is a simple solution that can be easily integrated into the processes in place. Filters adapted to the flows to be treated are promptly delivered. 
SARPI guarantees the management and traceability of all saturated activated carbon, in strict compliance with the regulatory and environmental standards in force. It is recycled by thermal reactivation or treated at the end of their life in dedicated facilities.
Plug & Sorb also includes advice and personalised follow-up. As an expert in the treatment and recovery of hazardous waste, SARPI facilitates the understanding of regulatory obligations in terms of releases into the water and air, and advises its clients to help them optimise their treatment.