The Remediation Division has expertise in and provides in-situ treatment and recovery of effluents, gases, and soils as well as pyrotechnic remediation. 
It has operations in France and abroad.
---
Engineering and treatment of pollution in underground environments
GRS Valtech has expertise in managing contaminated soil and groundwater:
• Rehabilitation of brownfields
• Cleaning up of active sites
• Site monitoring
• Safety procedure in case of accidental pollution
• Rehabilitation of old landfills.

GRS Valtech has two permanent soil treatment centres: 
BIONOR: biological treatment of soil contaminated by hydrocarbons.
Valo Terra, a unique solution for managing the completeness of the issues of contaminated soil and materials in the same place. 
polluted soil, asphalt millings, anthropogenic waste, clinker concrete, sludge, etc.
COMPREHENSIVE TREATMENT OF POLLUTANTS
organic and inorganic pollutants, even specific, (OCP, pesticides, etc.)
in the form of calibrated materials for multiple future uses
GRS Valtech, expert in managing and treating liquid effluents
GRS VALTECH supports manufacturers and communities in the treatment of their liquid effluents. 
TREATMENT OF ALL TYPES OF EFFLUENT:
industrial effluents, groundwater, and surface water
TREATMENT OF ALL TYPES OF POLLUTION: 
single or combined
leachate, discharge of hazardous substances to water, ReUse, organic contamination, minerals, metals, etc.
GRS Valtech, expert in managing, treating, and recovering biogas
GRS Valtech's experience and technical mastery of all biogas issues allow it to provide a multi-service offer to manufacturers and landfill operators:
Diagnosis, capture and treatment of biogas,

Biogas-to-energy
GRS Valtech also has expertise in studies, engineering, and construction:
Control of the entire chain, from the study of specifications to the operation and maintenance of treatment units
Study of specifications
Laboratory tests and pilot tests
Conceptual and detailed design studies
Manufacture, installation, and integration of treatment units
Audits and upgrading
Operation and maintenance
A complete and personalised range of services:
sampling, analyses, audits of units in service, diagnosis to reduce your water footprint, work on basins, sizing, unit design, process optimisation, laboratory and pilot tests, etc.
A full range of solutions:
Permanent or temporary
Custom or standard
Rapidly deployable
Contact one of the Remediation Division's sites: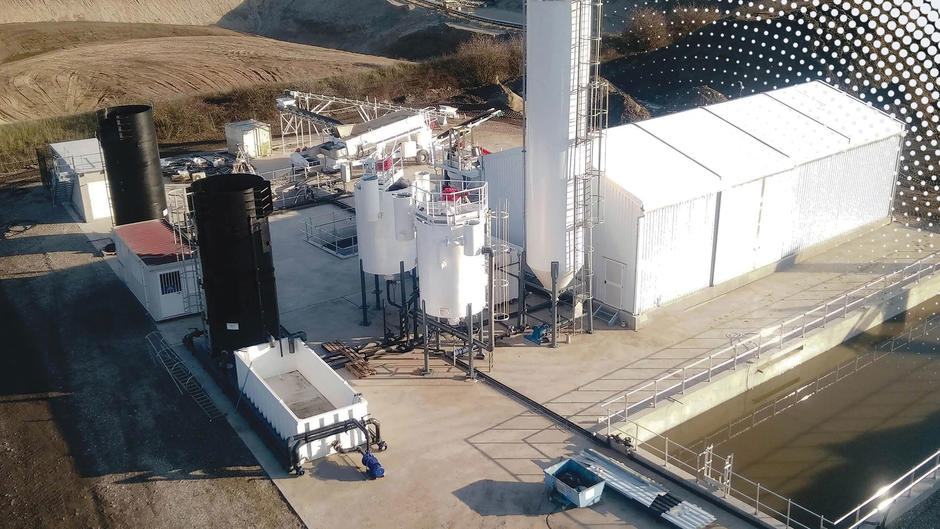 Pyrotechnic remediation and geophysical diagnosis with EOD-EX
EOD-EX is the Remediation Division's entity which specialises in pyrotechnic remediation (land and underwater) and geophysical diagnosis. EOD-EX works on issues related to the dismantling of pyrotechnic facilities and explosive products as well as on the implementation and interpretation of geophysical tools and the detection and search for geophysical anomalies in the subsoil.